Mifrás is a word in hebrew that means "sail" (n). After writing a few ideas for this band and slowly understanding what this project would mean, this name made itself present. Four musicians who have an equal influence on the music being played – no piano/guitar to dictate a strict underlined harmony – each have a responsibility towards the piece and each other…
The right time – and the right people. We were very lucky to come together the way we did – each in his own time under specific circumstances – and something about it just feels right. Being a part of a working band in the "jazz" world is not so common, at least not where I come from, and we put a lot of emphasis on the energy we put out there. We are all committed to the music and to each other and I guess that shows, because something happens when we play that is beyond the music. A kind of love that reflects on and off the stage in a way that I haven't felt before.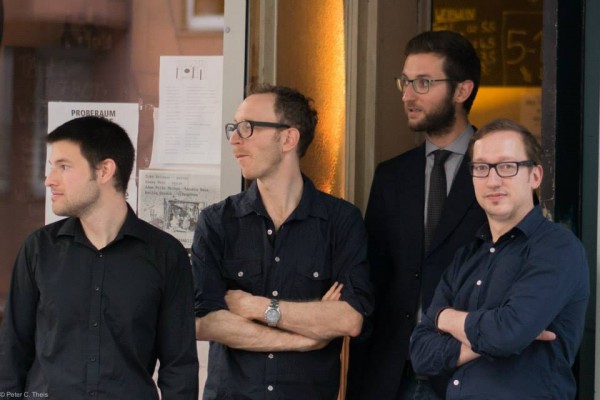 Writing, performing and recording in Berlin, we have a growing audience in the city that allows us to have monthly concerts full of dedicated fans.  Check out our Events page to find out when is our next one and come be a part of this wonderful atmosphere…
Or catch us on tour!
Join us on our continuing journey.
Tom Dayan